paulwoolleyphotos.com
All content ©Paul Woolley 2016 except where otherwise noted. All Rights Reserved.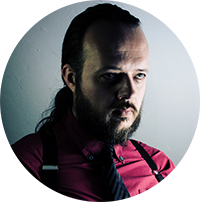 Welcome to paulwoolleyphotos.com a home for my photography on the internet. Navigation links are at the top, and thank you for stopping by!





March 14th 2016:

Another group of the last few weekend trips, Blue Hills, Bird and Plymouth. Got a nice set of photos of the little red fox at the Trailside museum that I'm rather pleased with how they turned out.

March 8th 2016:

Last few weeks of day trips, Cape, Minuteman and Salem. Can't wait for Spring to finally arrive.

February 24th 2016:

Group of shots from Cape Cod to Rocky Woods and Stony Brook I took these past few weekends while trying to get out in the Winter and shoot more.

February 12th 2016:

Sunday we took a swing over to Concord/Lincoln to hike about at Minuteman National Park to kill some Winter blues. Results are up here and on Flickr.

... Older ...
View my recent flick

r

uploads. Click to view an image or click my profile pic to view my photostream: